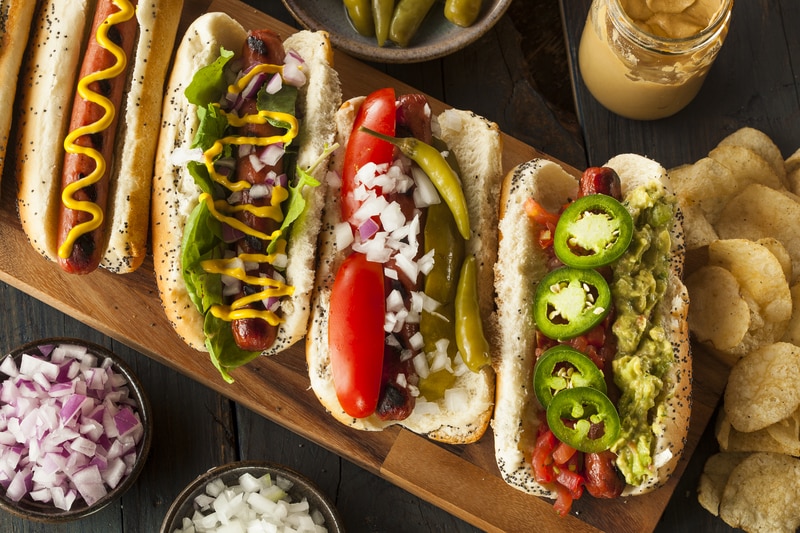 Short Leash Hot Dogs will be the perfect place to celebrate National Hot Dog Day this July, thanks to their inaugural "Wurst Festival Ever" event.
Held at their Downtown Phoenix location on Roosevelt Street, "Wurst Festival Ever" will feature the popular restaurant's famous naan-wrapped hot dogs, as well as specialty dogs from other local eateries around the Valley.
One of the most talked about events at the festival will be the "Pun Competition," where guests can head onto the stage and show the world their best pun skills.

On top of that, there will be a "Topping Contest" in which one lucky attendee will be able to create the "Wurst Wiener in Phoenix," which will be served at the festival. (Submit your ideas to the Arizona Republic by July 15.)
You can find out more about the "Wurst Festival Ever" by heading over to Short Leash's website here. There you'll also be able to purchase your tickets to the event, as well as a fun t-shirt to commemorate the occasion.
Happy eating!
Wurst Festival Ever
Where
Short Leash Hot Dogs
110 E Roosevelt St.
Phoenix, AZ
When
Saturday, July 22, 2017
Price
General Admission: $10
Food samples: $3 a piece
Contact
(480) 620-8479