Vehicles require a good deal of maintenance and attention after you have made that initial investment. With the recent trends regarding including technology in new vehicles, there are some new safety concerns that manufacturers and dealerships are encouraging drivers to get more information on. In addition to getting routine service, it is essential that you bring your vehicle into Camelback Kia to ensure it's safe and secure. Hackers can access vehicle and personal information through things like USB drives plugged into your car, your infotainment system, WiFi, and more. The hacker doesn't need to be in the general vicinity of your vehicle. This job can be done from miles away. The last thing you want to happen is your brakes to be engaged without your control or have your engine shut off while you are driving. Read on to find out more about how you can prevent your vehicle from being hacked.
Stay Informed Regarding Software Updates
Your vehicle has a computer, just the like the one that you have at home or work. This computer will require updates, as well. Make sure that you are informed and in touch with your manufacturer. These updates could include safety features that will prevent hacking. Make sure you don't let a stranger do your updates for you. They could be installing a virus without you knowing. Some manufacturers will provide you with a USB drive that has all of your vehicle's updates on it. You can do the updates from your home with ease. This prevents your vehicle from being accessed by someone else.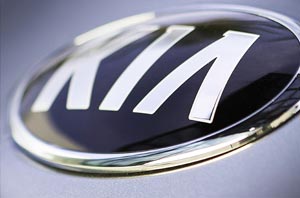 Recall Information
There have been a few recalls issued by manufacturers because of hacking concerns. Make sure that your dealership and manufacturer has your current information on file. If there is a need to contact you, they will be able to provide you with valuable information regarding your vehicle. There are several reputable websites on the internet that provide ongoing information about current recalls.
Bluetooth and WiFi Issues
Many vehicles are coming equipped with USB drives and WiFi. These are great features that are very convenient, but that doesn't mean you should trust them at all times. When you park your vehicle and will be leaving the vicinity, make sure that all of your devices in your car are turned off. Be aware that plugging specific add-on tools into your vehicle or diagnostic port can increase your chance of being hacked. You can never be too sure where these things were created. They could come equipped with viruses or programs that will let someone right into the technology of your vehicle. Stick with the features that came from the manufacturer.
Password Protection
When your vehicle prompts you to create a password for your infotainment system or WiFi, make sure that you come up with something that will be very secure. You don't want to use your license plate number, your birth date or name. Come up with something that features a number of special characters, upper case, and lower case letters, numbers, etc. Don't make it easy for someone to guess what you have chosen.
If you would like some additional tips regarding the safety of your vehicle when it comes to potential hackers, stop down to Camelback Kia today. We can make sure you have all of the current software updates that you need. We will also make sure you know the proper way to protect your vehicle.