Welcome to Our Parts Department
The secret to keeping any new vehicle running like new for decades can be as easy as investing in OEM quality parts. The OEM (Original Equipment Manufacturer) parts that are available for your Kia from our dealership are the same exact parts you are driving on. There is nothing more compatible with your Kia than Genuine Kia Parts.
Our technicians us these same high-quality parts when performing any repairs on your vehicles. The empirical evidence that our OEM parts will reach pinnacle levels of performance is proven by the history of our service department. You can order brand-new bumpers, headlights, trim pieces, and just about anything you could ever replace in your vehicle from our exclusive factory database of parts.
What are the Benefits of OEM Parts vs Aftermarket Parts?
Higher Quality from OEM Parts
OEM parts are produced by the same manufacturers who originally were contracted with to produce the parts in your vehicle. Kia is known for being meticulous with its vehicles and letting engineers tear them down to perfect the quality inside and out. You can bet that Kia holds every OEM supplier they work with to world-class standards of quality control as a contingency. Aftermarket parts, on the other hand, often are produced in an overseas plant on obsoleted equipment with little to no quality controls. When the consistency of the raw materials changes and batches need to be reformulated, there may be many defective products produced as the manufacturer experiments. These foreign manufacturers may even be in violation of patent laws that are difficult to enforce in foreign countries.
In contrast, The aftermarket manufacturers simply imitate a patented design on common wear items and instantly have a built-in market to manipulate. The ease of selling these lower-quality reproductions boils down to the convenience of the internet tempting the eyes with vague descriptions and photos. OEM parts are typically made using specially formulated alloys forged under pressure, the strongest ABS plastics, and high-quality rubber that holds up to extreme operating conditions. Aftermarket parts are typically made of inferior metals that may be gravity forged and have no strength, flimsy plastics, and cheap synthetic rubbers that are mostly plastic.
OEM Parts are Better Supported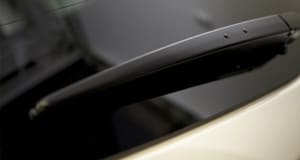 Our OEM parts typically come with the industry standard one-year warranty. This guards against premature wear and failure by guaranteeing free replacement if a repair carried out by our technicians fails before the year is up. When you shop for aftermarket parts, there is typically no warranty. You may be able to return these parts immediately if they were never installed and are plainly defective on their face. This usually is at the cost of shipping that can make return of heavy items impractical.
Calibrated for Your Kia Vehicle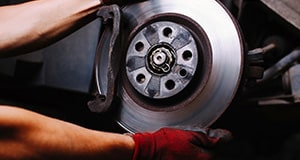 Our OEM Kia parts are precisely calibrated to work with your vehicle. Our parts counter computer technicians are able to find any part for your vehicle by limiting the range to those specifically used in your vehicle's VIN number production run. You will never have to worry about investing a lot of time and money in installing the part only to find out that it is incompatible or defective. Join us today!