Used Cars for Sale in Phoenix
For some people, nothing quite matches the joy of driving home in a sleek new car with the "new car" smell. For many consumers, it makes more sense to buy a car used. Buying a pre-owned vehicle from our dealership means that you'll still be getting a reliable, top-quality car. Furthermore, you have a broad selection of vehicles to choose from. If you're in the market for a new car, let our dealership be of assistance. We can provide you with an extensive, ever-changing inventory of vehicles to choose from. We carry popular Kia vehicles like the Soul, Optima, Forte, and more. While we can't guarantee what kind of car you'll find at any given time, we can tell you that we have a wide variety of options. And if you see a car you want to try out, it's easy to arrange a test drive by phone or online!
Benefits of Buying a Used Car
Making the decision between getting a new and a used car can be a tough choice. It might also seem like there's really not much difference between the two. However, our staff will gladly explain the difference between new and used cars and the unique benefits that you'll get as a pre-owned car owner.
One of the most obvious advantages of getting a used car instead of a new one is the associated cost savings. A used car costs considerably less than a new one, which includes the initial cost and related car expenses over time. When you buy a used car, for instance, you avoid paying the oftentimes pricey sales tax tacked onto the sticker of a new car. You can also look forward to owning a car that retains its value. In contrast to a used car, a new car loses value virtually the instant it leaves the lot. So if you're thinking of getting a car that you can sell in the future, it makes more sense to buy a used one than a new one.
Finally, getting a used car opens up the door to many more possibilities in terms of trim level and amenities. Original car owners usually end up paying for any extra luxury amenities that their vehicle has, whether it's through adding on features or upgrading to a higher-end trim. But the advantage of getting a used car is that you don't have to pay for these extra fees – someone else already did. Through the overall cost savings, you'll be able to afford more luxury features with a used car than you would with a new vehicle.
Quality Used Cars for Sale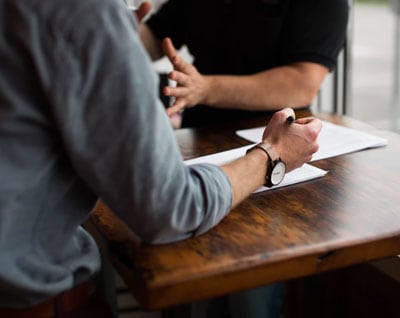 As a customer-oriented dealership, it's our priority to make everyone happy. Therefore, we put all of our vehicles through an extensive inspection to ensure they are problem-free inside and out. If you have questions about our car evaluation process or want to find out the inspection status for a specific car, don't hesitate to ask our friendly, professional staff for assistance.
There are many considerations to think about when you get a new car. One of the most important ones is figuring out whether you want to get a new or used car. There are many advantages to getting a used car, as we will happily explain. If you see a car that you want to try out, don't wait! Call or submit an inquiry online today to schedule a test drive.