It doesn't matter what type of car you drive, or if you have an older car or a newer car, the fact is there are always specific things that you can do to slow down the depreciation and maintain an equitable value. Eventually, you will either sell your car, use it as a trade, or in some cases, need to return it to the dealer through a lease program. In either of those scenarios, there are many factors that are going to be considered to determine a reasonable value, based on its condition. Typically, your car will be assessed mainly on its overall interior and exterior condition, engine, age, and mileage. However, you don't want to give a reason to decrease the value, which could otherwise be avoided. Maintaining the highest value for your car not only saves you money in the long run, but it also helps you get the most benefits out of your car while it's in your ownership.
The most important factor for maintaining your car's value is keeping your car maintenance up to date. An oil change is a basic maintenance requirement; however, failing to have it performed on a regular basis can make a big difference in whether your car keeps its highest value. Other maintenance such as winterization, tire rotations, and engine tune-ups also play a very important role in maintaining your car's value. Be sure to keep all of your receipts, regardless of the maintenance or repairs completed. You should even maintain receipts and a record of car washes, as well as a record of the products used. A car that is well-maintained for cleanliness is a good sign for potential buyers, but it also bodes well for keeping the paint color and appearance in the best condition, which significantly adds to the car's value. Additionally, read the label of any products used to clean your car and compare it to any specific manufacturer instructions within the owners manual.
You also want to make sure that you immediately repair any dents, dings or scratches on the car's exterior. In many cases, those damages can drastically reduce the value. It's a good idea to park your car far away from other vehicles, even if it means walking a few extra steps. The value can be enormous for your car, in addition to not having the added expense of the repairs, to begin with.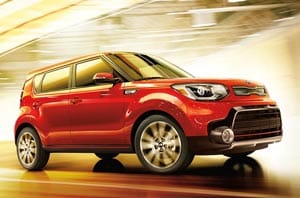 It is estimated that a car owner can make up to a $1,000 difference in the depreciation value just on care and maintenance alone. However, there are other things that can be done such as making sure that no one smokes cigarettes in your car. If you've ever tried to sell a car through the classified ads on websites such as Craigslist, Auto Trader or CarGurus, then you already know that one of the first questions a potential buyer will ask is: "Has anyone ever smoked in the car?" In those instances, the potential buyer is looking for honesty; however, they will know instantly once they decide to see the car. That's because non-smokers typically have a sensitive sense of smell for the odor. When someone smokes in the car, it leaves a distinct odor within the fabric, vents, and carpet, which in most cases, can never be extinguished to a non-smoker's sense of smell.
We encourage you to reach out to the staff at Camelback Kia for additional information on how to maintain your car's value. Our dealership is committed to assisting car buyers long after their purchase, and even those who are potential car buyers. As a premier dealership since 2013, we believe it's important to stay dedicated to the Phoenix community in ways that are helpful and provide the type of service that exceeds your expectations.