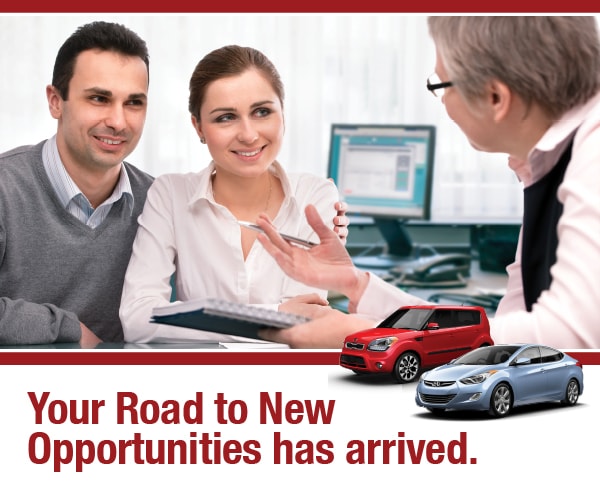 If you've been through a recent bankruptcy or suffer from bad credit and still need a car, Camelback Kia understands. We've established a program that may help you purchase a new or used car without putting you through needless hoops and unnecessary paperwork. Getting a great auto loan with bad credit or a bankruptcy doesn't have to be difficult; in fact, Camelback Kia breaks the process down into three easy steps:
Financial troubles are by no means enjoyable, but they don't have to ruin your life or your ability to put yourself back on the path to financial freedom. Our program lenders offer no money down and no payments for up to 45 day to qualified applicants.
Start your credit application here, or contact us at 1-877-703-1936. This is your chance to turn your bankruptcy or bad credit situation into an auto loan that works for you. Don't wait a minute longer - call Camelback Kia today and find the right car in Phoenix at the right price.