Your AC works hard to keep everyone in the car cool but the hot temps can take a toll on the many parts and components and cause the AC to stop working. Without a working AC, you're left to endure the heat on your own. It is frustrating to experience AC problems, but reassuring to know that repair experts can efficiently repair anything from a minor freon repair to a major leak.
Do you want to know more about common AC repairs that may affect your vehicle? Here are a few Q&A to provide you a bit of insight.
What is Black Death?

Black Death is as scary as it sounds. When this happens to the vehicle's AC unit, a lack of refrigerant causes metal particles to form and wreak havoc on the entire unit. This is very frustrating to experience and costly to repair. Regular AC performance tuneups minimize the risk of Black Death.
Why Does My AC Smell Funny?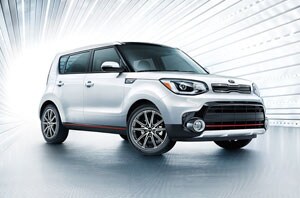 If your AC unit emits a foul odor,it is likely due to a moldy ventilation system or dirty cabin filters. The AC is a breeding ground for mold and mildew and it doesn't take long for these smells to blow throughout the car when they're not cleaned.
How Much Does AC Repair Cost?
AC repair costs are reasonable, although differ according to the actual cause of trouble. Check out our coupons and service deals to ensure that AC repair costs are low. Trust the the small amount of money spent to repair the AC is well-worth the expense when you're once again enjoying the crisp, refreshing cool air.
Why is My AC Leaking?
Old age and moisture build-up cause AC leakage. When a unit is old, components inside have seen their better days. Luckily, replacement of these parts may be all that is necessary to get the unit working great again. Moisture buildup can occur for many reasons. A quick repair can remedy these issues.
Why is My AC Blowing out Warm Air?
When the AC blows out warm air, it is always immediate cause for concern. You certainly didn't expect warm air but want to enjoy the cool air that you came for instead. There are a few reasons that an AC unit may blow warm air. Perhaps it is low with freon or maybe it is an issue with the compressor or the motor. A diagnostic checkup can determine the exact cause.
Service Hours
Monday

7:00 am - 6:00 pm

Tuesday

7:00 am - 6:00 pm

Wednesday

7:00 am - 6:00 pm

Thursday

7:00 am - 6:00 pm

Friday

7:00 am - 6:00 pm

Saturday

7:00 am - 4:00 pm

Sunday

Closed