If you haven't yet brought your car into our local Central Phoenix auto repair shop to have your car's battery looked at, then you need to schedule an appointment as soon as possible. This is because your battery is not only one of the most important, but often one of the most neglected, parts on your vehicle.
Take a look below to see a few tips on battery maintenance, as well as symptoms of impending battery death.
Why Does My Car Battery Keep Failing?
You might think it's a complete mystery why your car battery keeps dying, and why you're constantly needing to get a Kia battery replacement every two years or so. But in reality, the reason is very simple: improper battery care.
Your battery is obviously one of the most vital pieces of equipment on your car, which is why it's essential to take care of it so it can last as long as possible and help you avoid unnecessary and expensive replacements.
Among the many things that can cause untimely battery failure, include:
Leaving your car out in the sun for long periods of time.
TIP: Always look for a shady spot or park in a garage or carport
Not receiving regular Kia battery service in Biltmore and Arcadia.
TIP: Schedule a battery check every six months or so to have our technicians check your fluid and power levels and clean the battery to avoid terminal corrosion.
Taking too many short trips.
TIP: Decrease the amount of time you crank your car, as this can lead to premature battery death.
Is It Time for a New Car Battery?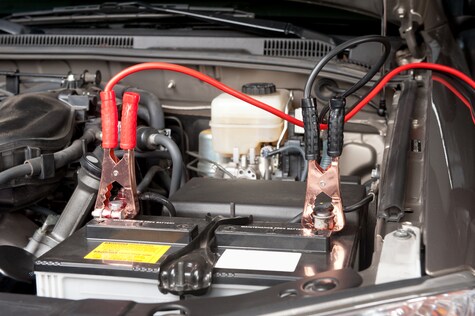 Even perfect car owners will find that their car battery will start to die eventually. Ideally, your car's battery is supposed to last between three to four years, depending on how much you drive.
Many experts recommend keeping a close eye on your battery after you hit the three-year mark to ensure you don't find yourself with a dead battery while you're in the Safeway parking lot with cold groceries.
What are the signs of potential battery failure I should look out for? The most common include:
Lower fluid levels
Your battery warning light comes on
You see a bloated battery case
Your car won't start, or takes a few turns of the key to turn over
Affordable Battery Service 16th Street & Camelback Road
Have more questions about the type of battery service we offer here at Camelback Kia? Not a problem! Simply head down to our conveniently located service center located west of AZ 51 in Central Phoenix., and speak with one of our certified service technicians.
We'll be happy to help identify any issues with your car, and help you both get back on the road as soon as possible!