Curious about how to best care for your tires? Take a look at a few of our tips to find out what you need to watch out for when it comes to tire care, and what you should do if you find a problem. Keep reading to find out more about Kia tire maintenance below!
The Basics of Tire Service in Phoenix
There are a few main things to keep an eye on when it comes to your tires:
Air Pressure
Alignment
Tread Levels
Sidewall Condition
Remembering these four things is the basis for correct tire care and will hopefully help save you money and time down the road.
Air Pressure
This piece of tire maintenance is one of the most essential, and easiest, as most recent Kia models come with a tire pressure monitor that will tell you if you need to bring your car in for a quick fill up. Accurate tire pressure may not seem like a big deal, but having too little, or too much, air can cause a whole host of problems, including tire blowout and body frame damage.
Alignment
Alignment issues tend to be one of the most common problems when it comes to tires, which is why most experts suggest bringing your car in for a tire rotation and alignment in Phoenix once a year or more, depending on how much you drive. Alignment issues are easily diagnosed, with most drivers feeling a vibration in their steering wheel when they drive, or a distinct pulling of the car to the side when they take their hands off of the wheel.
Tread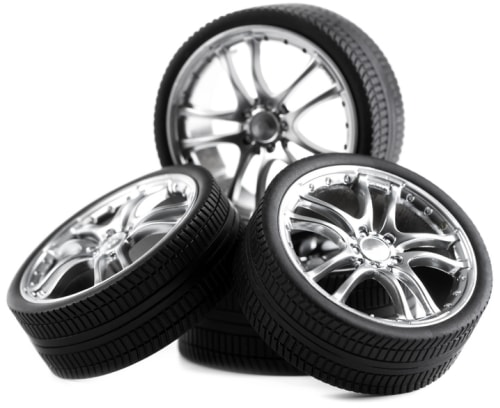 It's inevitable that your car's tires will eventually lose their tread, a vital part of the tire which helps the car maintain a safe grip on the roadway. If you're not sure about the condition of your tread, simply do the "penny test" by taking a penny and putting Lincoln's head upside down in the tread. If you can see Lincoln's hair, its best to bring your car in to our Phoenix tire shop for a new set of tires, as your tread has worn down too low to be safe.
Sidewall Conditions
Some of the less common, though still dangerous, things to watch out for pertain to your tires' sidewalls. There are a few signs of tire damage that you can see in the sidewall, including bulges and bubbles. If you see any of these signs, its best to bring your car in for immediate inspection, as these could be symptoms of impending tire failure. Experts also recommend keeping an eye out for any possible cuts or punctures in your tires, as this could lead to low air pressure and other problems.
A Certified Tire Service Center on Camelback Road
At Camelback Kia, we pride ourselves on providing top-notch auto repair and maintenance services in the Phoenix area. Not only do we boast a fully certified service center near the Biltmore and Arcadia areas, we also have a fantastic team of service technicians that can help you find the perfect tires for your new or used car.
Contact us today to find out more about the many services we offer here at Camelback Kia, or simply stop by our convenient Central Phoenix location!