Quality transmission repair and maintenance is our promise to you. We employee only factory-trained certified repair experts who give car care an entirely new meaning. Our experts go the extra mile when your vehicle is in our hands because we understand firsthand that nothing is more important than an efficiently-running vehicle. Rather than endure the performance issues that come with a transmission in need of repair, use the Q&A below to determine if it is time to schedule service. Protect your transmission and its longevity and durability.
When Should I Change My Transmission Fluid?
Read the owner's manual to your vehicle to determine when the transmission fluid should be changed. Most vehicles need a fluid change once every three years or 36,000 miles. It is important to maintain the recommended service schedule indicated for your vehicle to prevent transmission breakdown and unnecessary wear and tear.
Can I Change The Transmission Fluid Myself?

Professional auto repair technicians have the skills and the expertise to properly change the transmission fluid and filter (if necessary.) Although this is a service you can perform yourself, it is best to leave the job to the experts. When the experts change the transmission fluid, you will save time and get an efficient repair done the right way, the first time around.
Why Should I Schedule Transmission Fluid Service?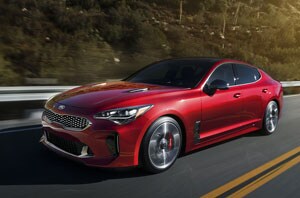 The transmission depends on the fluid to keep it operating smoothly and efficiently. Over time it wears down and causes sludge build-up and allows debris to enter into the transmission. This causes an array of problems with the transmission. Regular fluid changes minimize the risk of transmission trouble and ensure that you are driving from point A to point B without worry.
How Much Does Transmission Repair Cost?
Transmission repair costs are different for each vehicle. The cause of the transmission trouble is the primary factor influencing the cost of the repair. For example, you can repair a transmission fluid leak for far less money than you can rebuild that transmission. Maintain your transmission to reduce the need for transmission repair and make sure to respond to trouble at the first sign.
Service Hours
Monday

7:00 am - 6:00 pm

Tuesday

7:00 am - 6:00 pm

Wednesday

7:00 am - 6:00 pm

Thursday

7:00 am - 6:00 pm

Friday

7:00 am - 6:00 pm

Saturday

7:00 am - 4:00 pm

Sunday

Closed