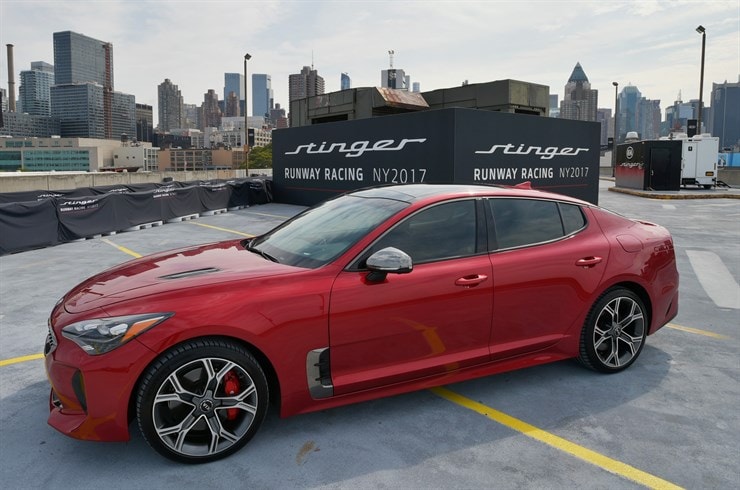 The Kia Stinger may be new to the game, but it's already well on its way to becoming a fashion icon! In fact, the highly anticipated sports sedan made a pit stop at New York Fashion Week last month, showing off its striking good looks and mind-blowing performance.
There's no doubt the Stinger has what it takes to stand out, especially when it comes to what's inside: a 365-horsepower, twin-turbo V6. In order to get the word out about its impressive capabilities, Kia hosted a special Stinger Runway Racing challenge, converting a section of Pier 92 into a full-fledged race track.
"This is our first Stinger Runway Racing challenge, and we chose New York because the city reflects everything Kia and the Stinger stand for: youth, vibrancy, style, performance and quality," said Justin Sohn, president and CEO, Kia Motors America. "We are honored to have been joined by all our friends from fashion, entertainment, news, and sports for our first race in celebration of the youthful and super-handsome Stinger at our Stinger Runway Racing event in New York."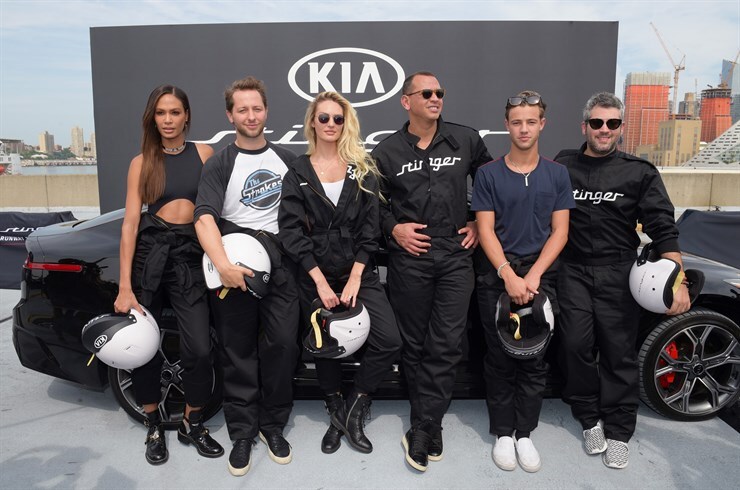 Several celebrities signed up to test out their skills on the track, including baseball superstar Alex Rodriguez, supermodels Candice Swanepoel and Joan Smalls, fashion designer Brandon Maxwell, TV host Derek Blasberg, and internet personality Cameron Dallas. While everyone put in good work out on the track, Swanepoel was able to use her "runway" skills to her advantage, earning first place.
"Kia's youthful spirit and commitment to world-class quality and performance enabled the creation of the Stinger, a gorgeous, high-power, GT car available in both rear- and all-wheel-drive configurations," said Justin Sohn, president and CEO, Kia Motors America. "The Kia that people knew just five years ago is gone, and our new image is what attracts the young, and the young at heart, in fashion, music, sports and entertainment to take part in our fast-paced runway race. We congratulate Ms. Swanepoel on her record-setting Stinger Runway Racing win."
The first-ever 2018 Kia Stinger will be available for purchase later this year. In the meantime, catch the highlights of the Stinger Runway Racing event below!